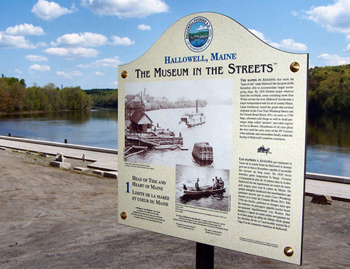 T

he Museum in the Streets© creates heritage discovery trails for the benefit of a community's inhabitants and tourists.

Working closely with town historical societies, we design free walking tours that foster a sense of historical identity, educate, encourage preservation of local historic sites and promote knowledge of stories, events and traditions. Our historical panels, rich with local archival imagery, are installed in cities and towns around the United States and Europe.

The panels that make up the tour invite people to discover a town's unique story at their own pace, over the course of an afternoon or several return visits.

We hope you will enjoy visiting this website and learning more about our projects through photographs and press clippings. Connect to the towns we have worked with and find maps to plan your visit.